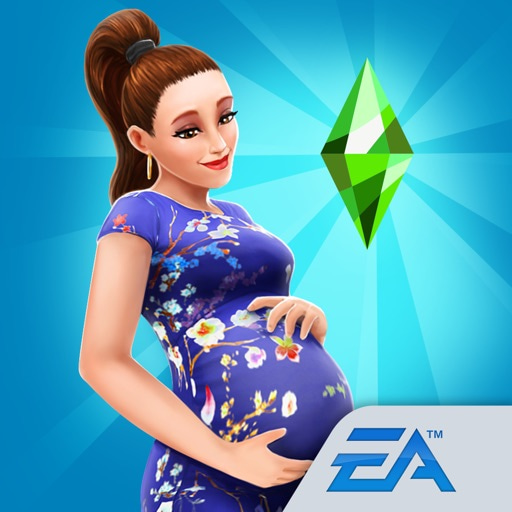 The Sims™ FreePlay
---
CHARTS:
26. Platz
in Abenteuerspiele
WAS IST NEU?
Sul Sul! The fourth neighborhood in Sim Springs - Eco Esplanade - is now open! Help Johnny Zest bring the tumbleweed town back to life and revitalize it with extra-large lots including an Eco Center Community Lot. You'll also get to: • Celebrate soft, delicate hues with 'Pretty Pastel', our newest update, for creations that evoke a sense of tranquility • Gather your Sims for a feast in our 'Day of the Dead' celebration Thanks for playing!
---
The Sims™ FreePlay lets you create, customize, design and build to your heart's content on mobile!
Create your story, your way. Build your virtual town, family and life! Design and decorate dream homes that show off your interior design skills and personal style. Expand your Sim Town and watch your community grow as you earn more Simoleons.
Play in real time and control your virtual world! Life can be altered for each of your Sims as they progress over time. Choose their paths through love, romance, relationships and marriage. Build up your town with Sim virtual families and watch as they grow and develop from babies to seniors. Create to complete goals, earn Simoleons and pick up rewards. Design fun and fulfilling life paths for your Sims, then watch them thrive!
Choose every aspect of your Sims lives: careers, appearance, personality and more! Then, watch as their stories unfold! Love and romance, or drama and breakups - the choice is always yours.
Download The Sims™ FreePlay and start creating your dream life today!
SIMS™ FREEPLAY FEATURES:
Create Their Story:
- Customize every aspect of your Sims' lives
- Choose what careers your Sims will have, and watch as they succeed
- Life simulations from babies to seniors lets you watch every stage of their virtual lives
- Love, romance, relationships and marriage; watch your Sims live through it all!
Virtual Community:
- Build a town and create your own virtual world
- Customize up to 34 Sims of your own!
- Grow your community as you earn more Simoleons
- Expand your town with a pet store, car dealership, shopping mall and more!
Customize to Your Heart's Content:
- Home design and virtual reality all in one!
- Design and build dream homes, complete with swimming pools, multiple floors and incredible decor
- Choose a Sim and design their looks from head to toe
- Customize your Sims personalities, interests and more!
Real Life Connect:
- Virtual towns meet real-life friends!
- Choose to visit your friends' Sim Towns and form new relationships
- Compare your design skills with theirs as you check out the homes they've personally designed!
Virtual life is calling - what will you create?
___
Join Our Virtual Community!
Twitter:
https://twitter.com/TheSimsFreePlay
Instagram:
https://www.instagram.com/thesimsfreeplayea/
Facebook:
https://www.facebook.com/thesimsfreeplay
Please Note:
- This game requires 1.8GB total storage.
- This game is free to play, but you can choose to pay real money for some extra items, which will charge your Google account. You can disable in-app purchasing by adjusting your device settings.
- Advertising appears in this game.
- A network connection is required to play.
Übersicht der Chart-Platzierungen von The Sims™ FreePlay in den der letzten 7 Tagen.
Nächste Aktualisierung: Heute 12:00 Uhr MEZ.
---