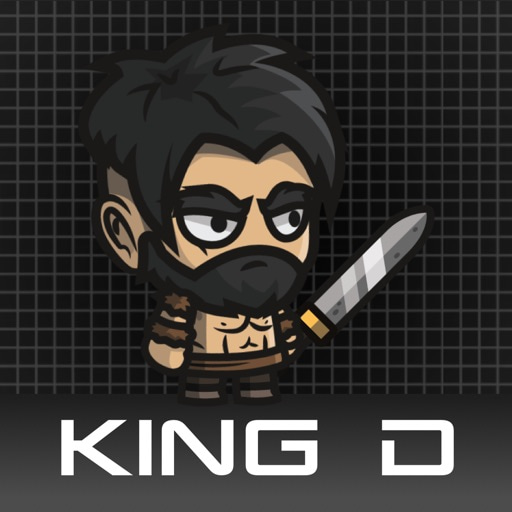 King of Digital | Hybrid Synth
---
WAS IST NEU?
THANKS EVERYONE! + Lots of little updates and improvements. Some highlights: + Search now loads in its own window so you can play the presets while you browse the search results + Pitch Wheel, Etc now is filtered by MIDI Channel in standalone. No more unwanted MIDI data! + DMT Cymatics bank updated to 128 presets. Existing users: If you already have the app and want the new presets, you can swipe left to delete the DMT Cymatics bank, and when the app restarts it will add the new bank. If you have made changes to that bank and don't want to mess with it, that's cool too. We didn't want to force a preset update on you, it's your choice! MANY MORE UPDATES COMING, STAY TUNED!
---
Epic 64-voice Virtual Analog / PCM iPad Synth
Inspired by the Digital Synths of the 80s, 90s, 2000s

FULLY LOADED w/ 900+ presets by Analog Matthew, Brice Beasley, DMT Cymatics, Moby Pixel, Red Sky Lullaby, Jakob Haq, Electronisounds (Dean Daughters), Sound of Izrael, Brian Funk, and more

"A Perfect Synth" - App Advice
"Fans of the D-50, JD-990, 01/W, Wavestation... Rejoice!" - Music Radar

Includes iPhone, iPad and iOS AUv3 versions:
Use as a plug-in in DAWs like GarageBand & Logic for iPad, Cubasis, AUM, and more!

The Sound. Oh, the sound. You won't believe it.

BONUS: This app is packed with 5 PCM banks of sounds, including the Digital D1 PCMs, and D1 Expanion bank.

This is a Premium App: No iAP, No Ads, No subsciptions!
One low price includes Lifetime License and all Expansions!

KING OF DIGITAL
• 64-voice Hybrid Digital PCM & VA Synth
• 3+ Gigabyte of original samples recorded from analog & fm synths over 30+ years old
• Space-saving Compression - The whole app is under 500mb!
• Dual layers per voice. Keyboard splits
• Vintage-style Step Sequencer that can be routed to specific layers.
• 3 LFOs. Fun Routings. LFOs can modify other LFOs
• iPad version has "stacked" views for maximum onscreen control!
• Too many features to mention...

ADDITIONAL FEATURES:
• 900+ Handmade presets, lovingly crafted by human sound designers, no AI!
• FX: Glorious Reverb, Phaser, Digital Delay, Distortion, Flanger, Chorus, Crush, and more.
• Perfect with a MIDI Keyboard

*** BONUS ***
**************************************
FEATURES ALL THE SOUNDS OF DIGITAL D1:
**************************************

"D1 Sounds awesome... Get this app!"
- Sonic State, Featured D1 on Podcast & Live Video Stream

"Digital D1 synth is pure '80s and '90s digital lushness"
- Computer Music/Music Radar

"Beautiful. Lush. Modern and Amazing… An Instant Classic."

Easy to use. Easy to get great tone.

You want great sound right away? It has tons of presets.
Plus, the ability to easily manipulate sounds with filters, delays, and other FX.

D1 SOUNDS, USER REVIEWS:
"The Best Synth For iOS [period]"
"I've been playing synths for 35 years. And, this is as good as it gets"
"The Sound... Perfect!"
"Breathtaking Presets, right out-of-the box"
"The sound quality competes with hardware synths"

• Mod Wheel can morph between layers. Start with an Electric Piano, and slowly bring in Strings with your MIDI controller.
• Create beautiful live performances using a MIDI keyboard
• Epic pads that will inspire you

** This app does not sample any PCM-based synths, including Roland or Korg digital keyboards. Additionally, this app does not have any business relationship with Roland, Korg, or any other 80s/90s Digital Synth manufacturers.

*** All app sounds were created by pure analog synthesis and fm synthesis. We took these new sounds. Stacked them. Flipped them. And, processed the heck out of 'em. Resulting in a beautiful new sonic palette for you to enjoy.
Übersicht der Chart-Platzierungen von King of Digital | Hybrid Synth in den Musik Charts der letzten 7 Tagen.
Nächste Aktualisierung: Heute 12:00 Uhr MEZ.
Ähnliche Apps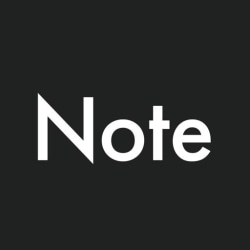 ---